This article illustrates step-by-step instructions on when you are unable to sign in to S3 and how to to fix it.
1. Sign in to S3 with your registered email and password. If you receive the highlighted error, it could be because you are not registered or due to the incorrect credentials.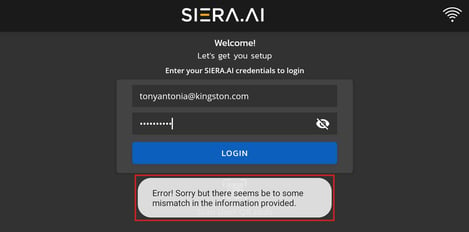 2. Check your credentials or go to manage.siera.ai and click on Register. Now enter the required details to register yourself as a user.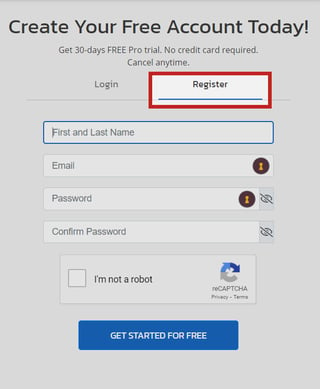 3. Once you have set up the account, now try signing into your S3 unit. You should now be able to login.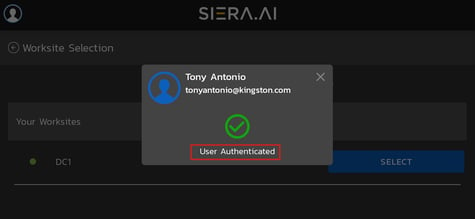 4. Select your worksite which is set up in your account. On how to add a worksite to appear on S3, click here.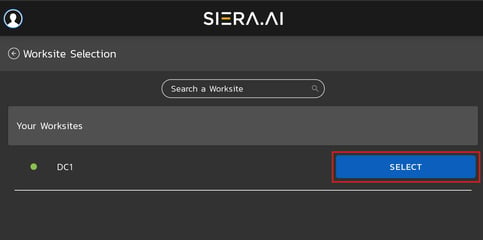 5. Now select an asset. In case, you see the message as 'no asset for the worksite' it means you have not added any assets in your account.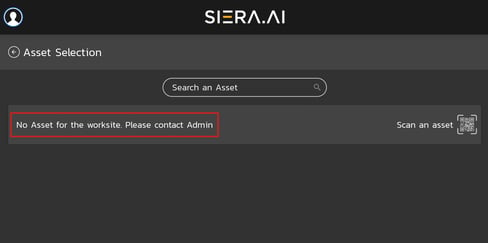 On how to add an asset, click on the following link how-to-add-a-new-asset and for more information on the whole account set up, click to watch a video.