How to assign S2 device to a vehicle?
This article explain the steps on how to assign the S2 device to the vehicle it is installed on.
1. Once your device in installed, login using your admin credentials.
2. Select the Worksite as required.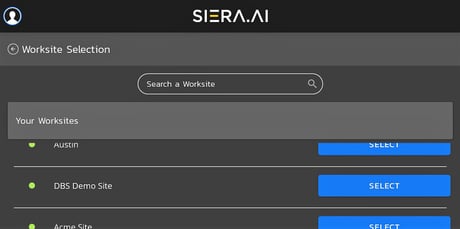 3. Now, select the Asset to which the device should be assigned and click on Confirm. The asset is now assigned.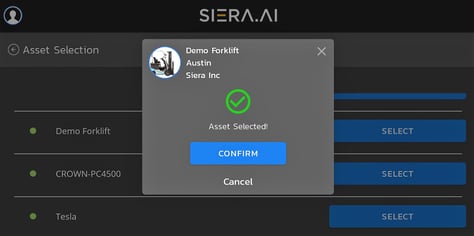 4. You will now see the login screen for Operator access.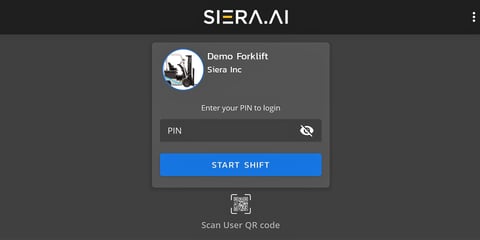 5. Operator can now enter their unique PIN to start an Inspection and leave it logged in.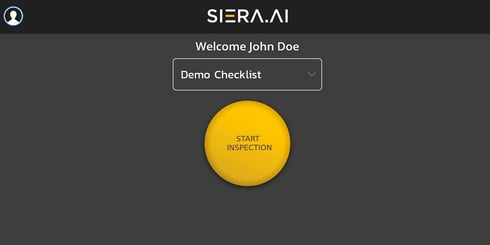 6. Click on End Shift only once you do not have to use the vehicle any longer for the shift.