You can easily move an asset from one worksite to another. Follow the instructions in the article below to learn more.
You may from time to time, move an asset from one worksite to another. In the case you would need to update the SIERA.AI database of this change.
To re-assign an asset to a different Worksite than the current one, follow the steps below.
1. Get physical access to the device (tablet) and make sure the device is powered on.
2. Enter your PIN and click "Start Shift" to see the inspection button.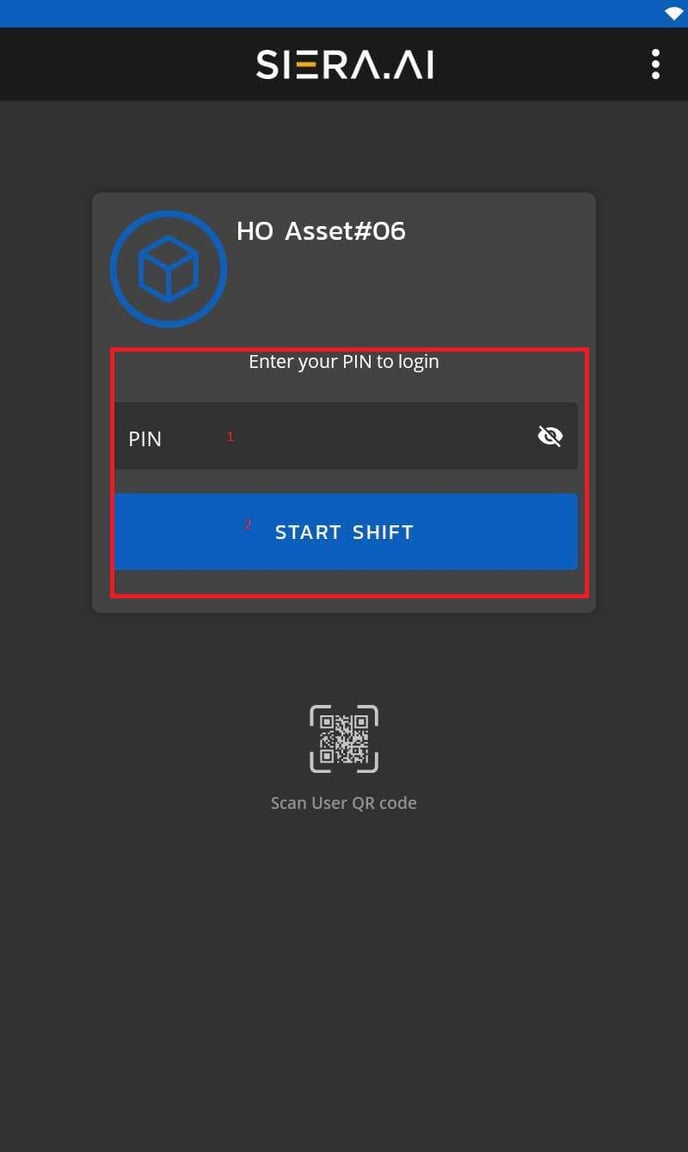 3. Click on the User icon at the top left of the screen to open a menu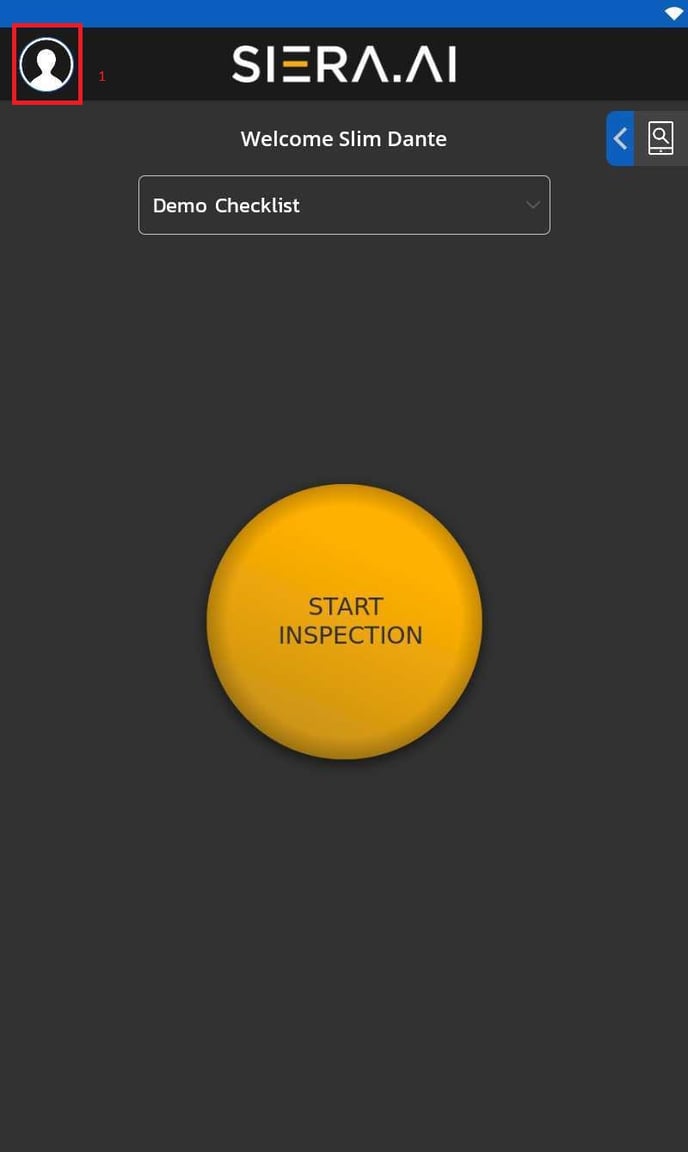 4. Choose End Shift. This will sync your device to the dashboard and bring any settings changes from the dashboard to your device.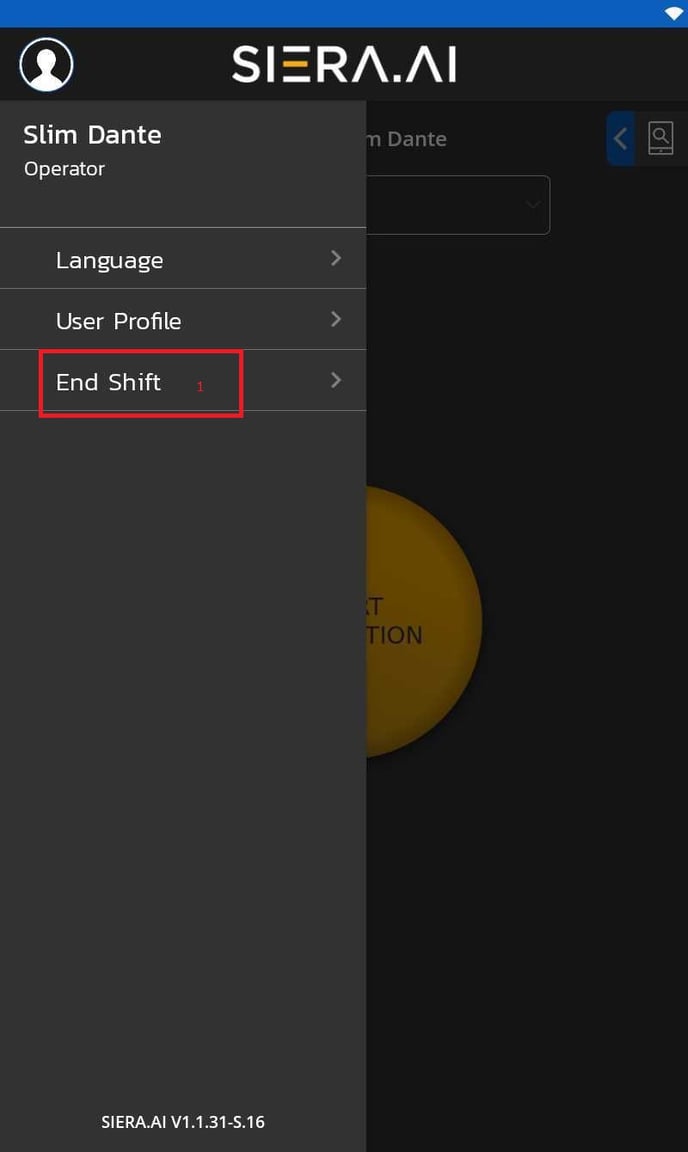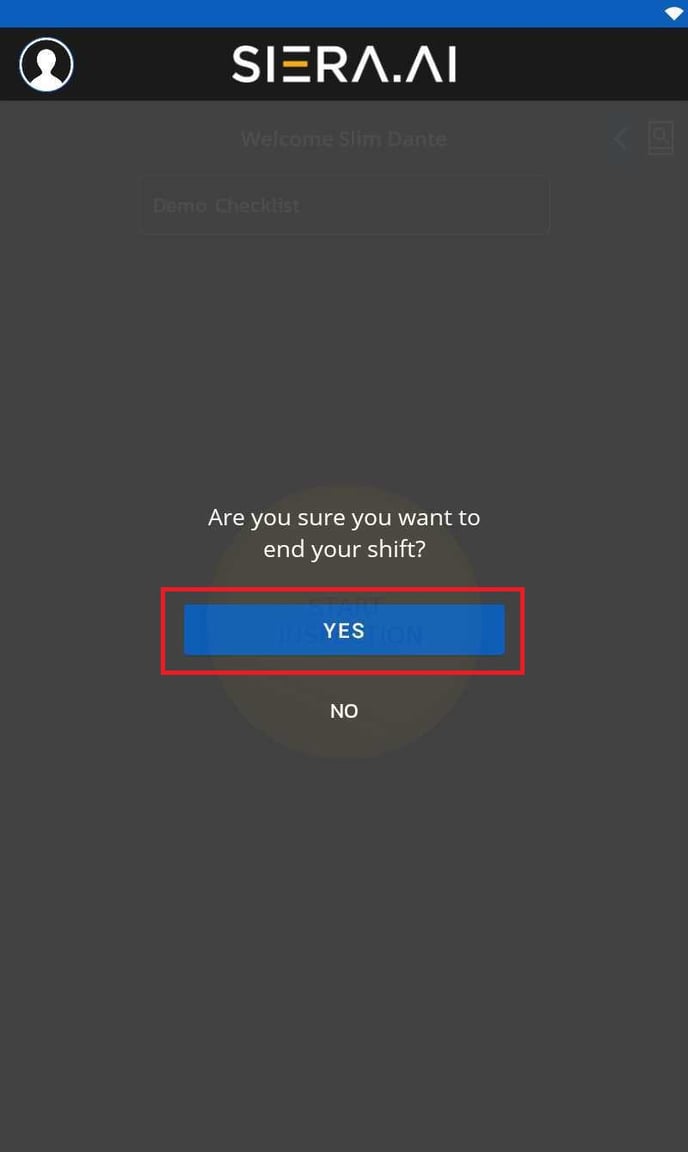 5. Wait for 10-15 seconds
6. Now click on the 3 dots at the top right corner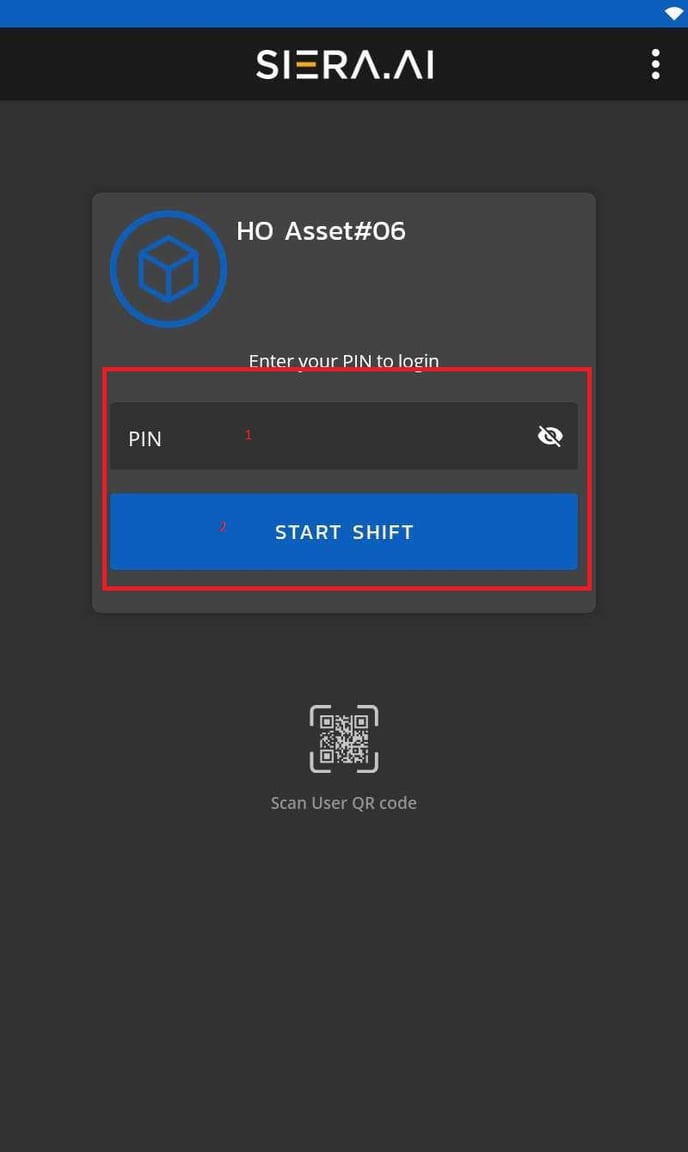 7. Enter the admin credentials again to authorize




8. Go to Reassign Device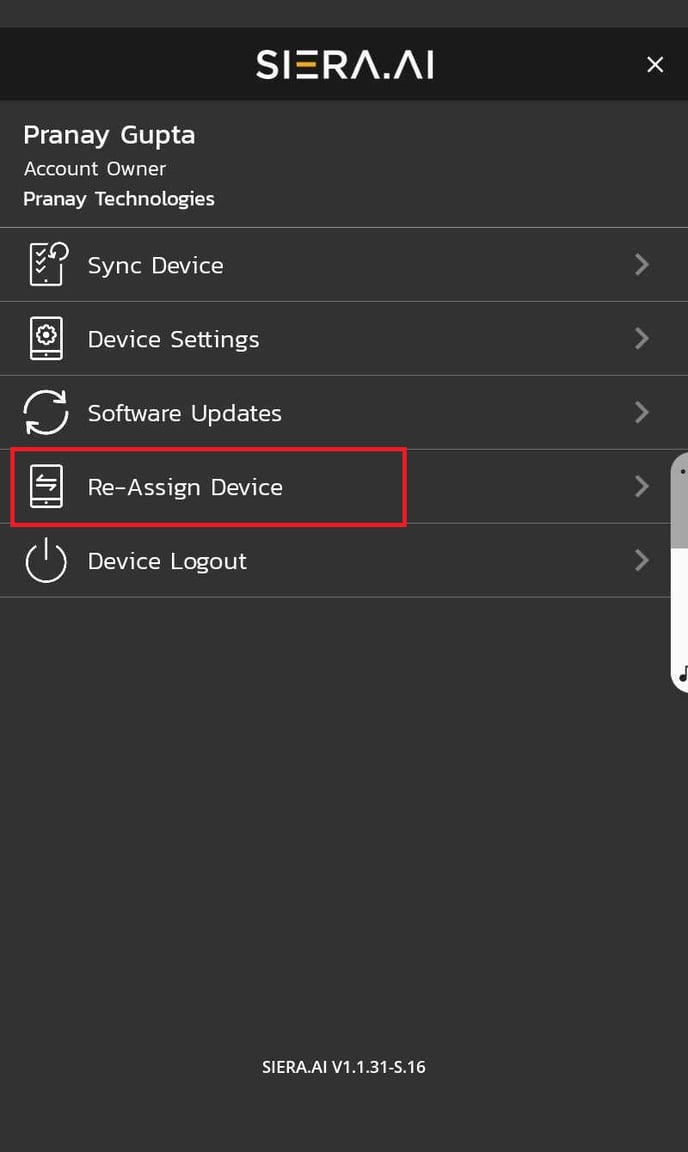 9. Choose 'Change Worksite'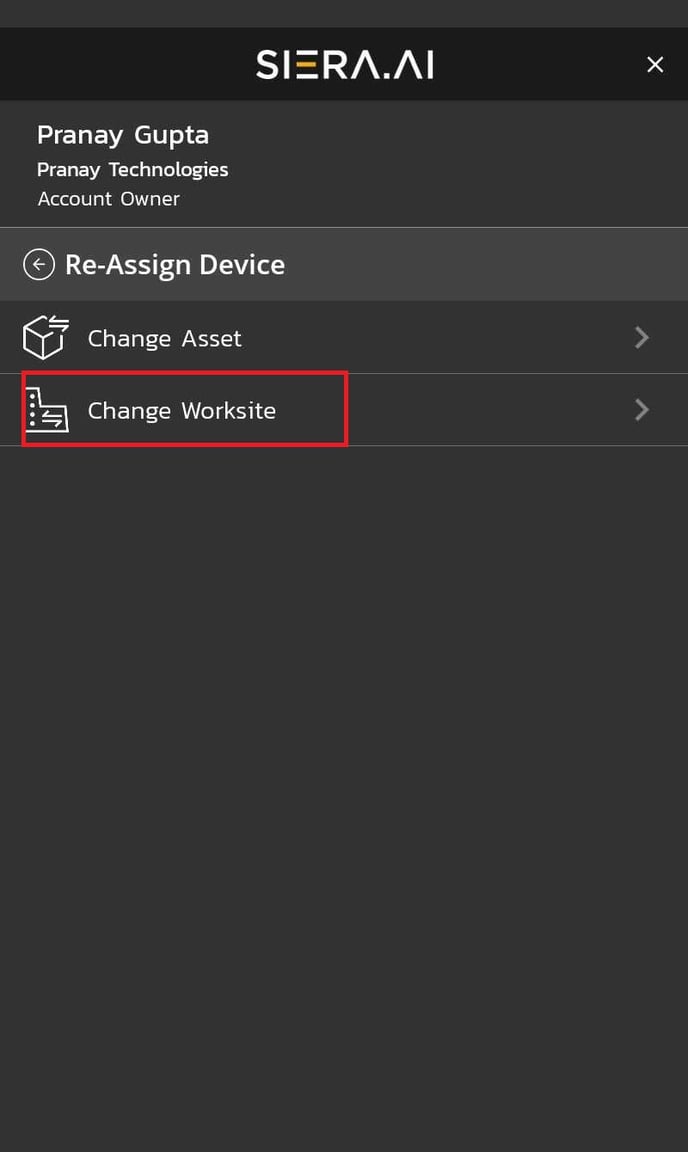 10. Confirm your choice.
11. Select the worksite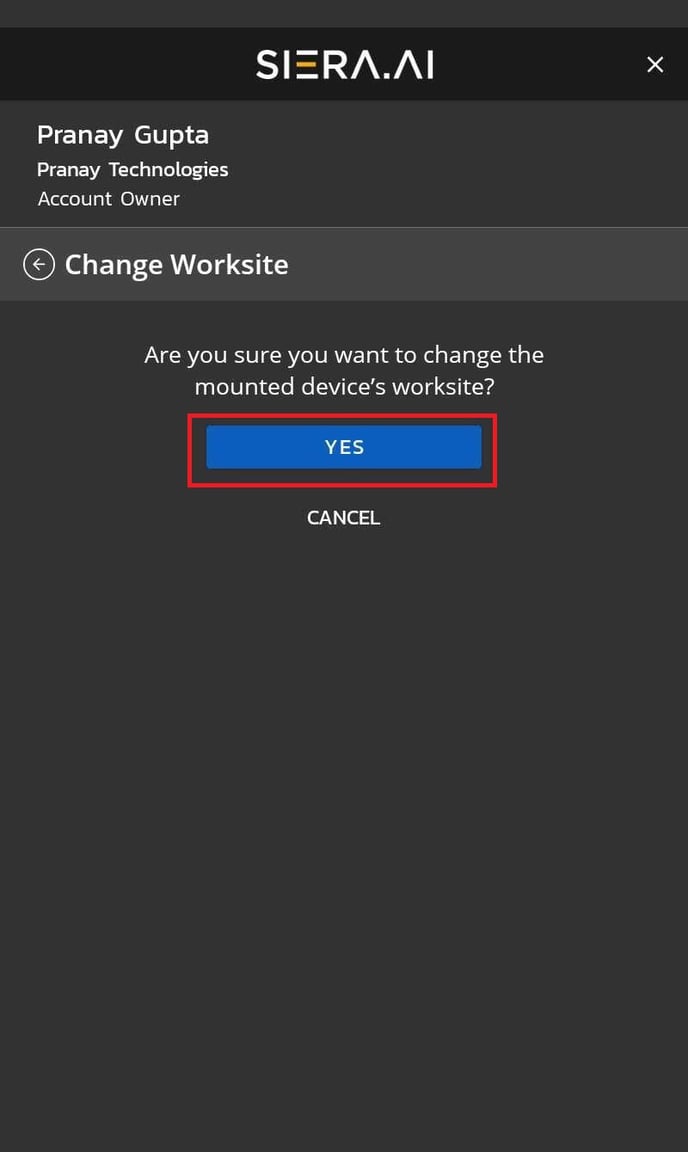 12. Select the asset now which will show under preferred worksite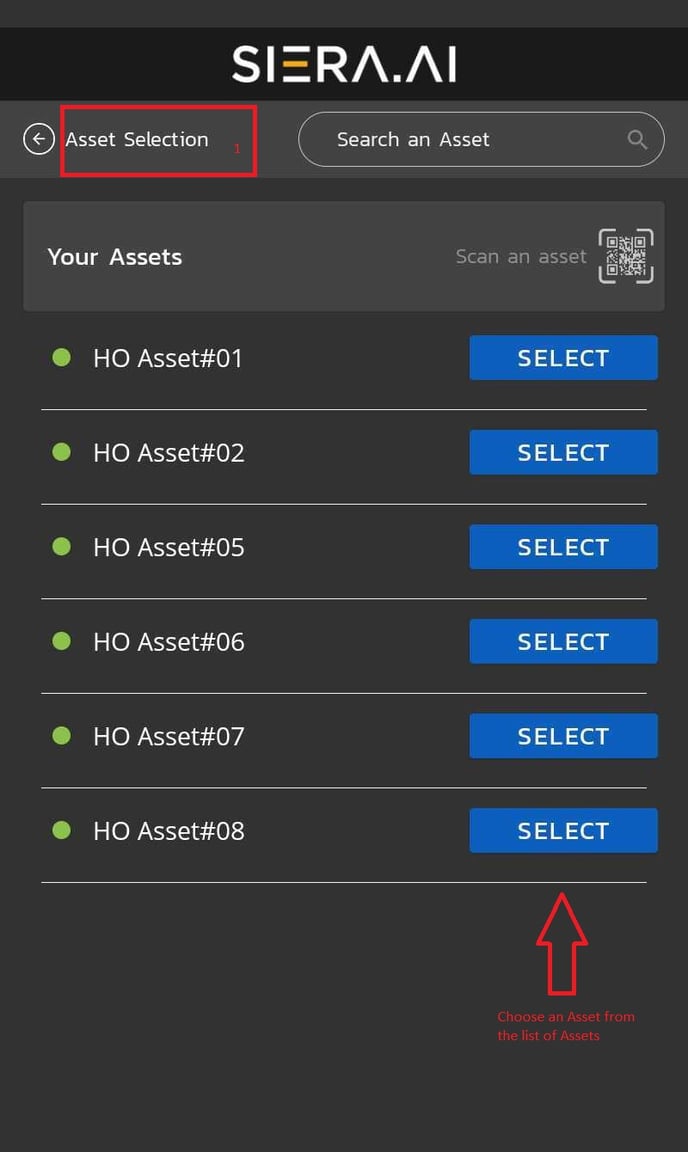 13. Confirm Asset selection
14. You're set!