How to select printer and page layout while printing QR codes?
This article explains step by step instructions on how to print QR Codes.
1. Click on 'Print QR Code' and go to the QR codes section.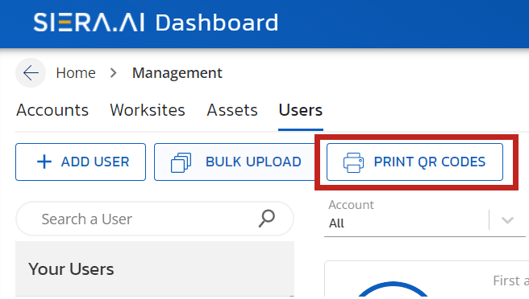 2. Select the QR codes you want to print and the 'QR Size'.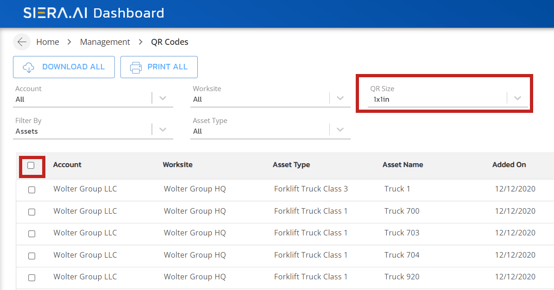 3. Click on 'Print All'.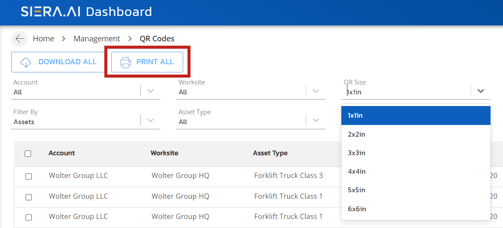 4. It opens a Print dialog box.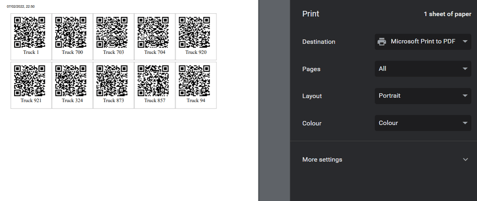 5. Now select the printer from the list of printers configured on your system. If you have a 'One Up Label' printer displayed on the list of printers you should be able to select that.

6. Select the 'Paper Size' you may find under more settings to print the output.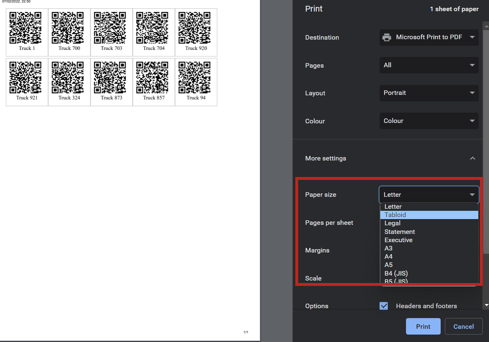 Note: You may use any printer which is available to you, if the printer is not configured then you may need to first install the printer on your system.