How to set or change distance for an obstacle detection in a S3 Slow to Safe Stop unit?
This article explains step on how to change the distance value for the obstacle detection.
1. Login to dashboard or go to manage.siera.ai on your browser and navigate to Settings -> System Settings.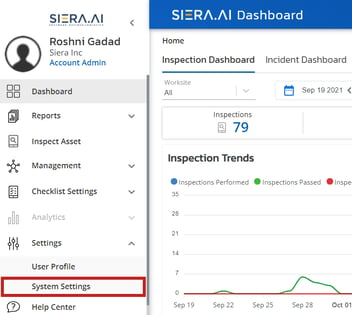 2. Click on S3 Settings.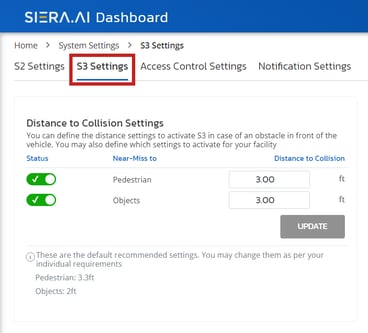 3. Change the distance value for Object and Pedestrian as per your requirement and click on update to save the changes.