How to manage Notifications or Alerts for the Reports?
This article explains how to define when to receive a notification for a report.
1. In the left side pane, click on Settings - > System Settings.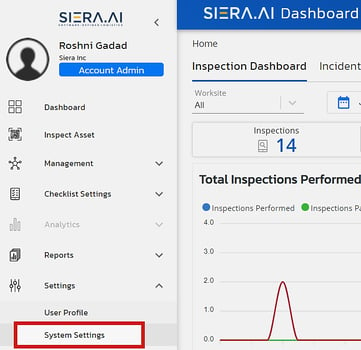 2. Now, click on the Notification Settings.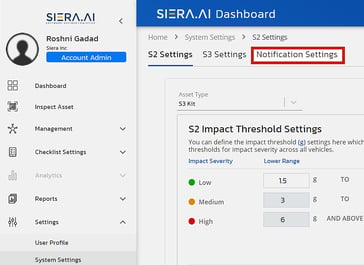 3. For Failed Inspections, you can set the toggle switch to OFF for Pass and ON for Fail to only receive notifications or emails for Failed Inspections. This will help in avoiding multiple emails for every Passed Inspection.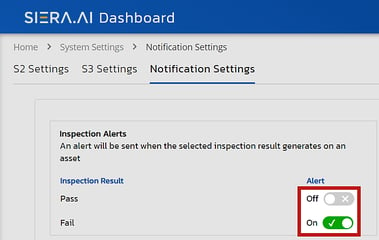 4. Similarly, you can choose to get notifications for only High severity Incidents alerts by setting the Low and Medium Incident alerts to OFF.